AFCAT 01 2015 Online Test
Total Questions
: 100
Max Marks
: 300
Duration
: 120 Minutes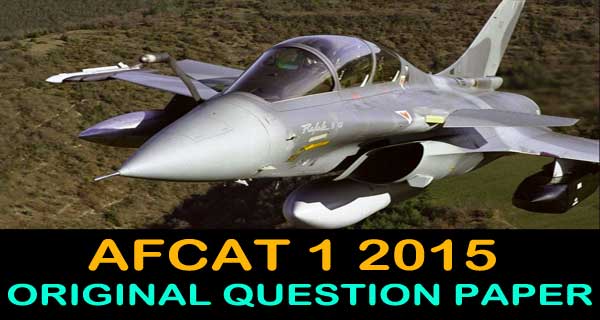 AFCAT 1 2015 online practice set
Check out online practice paper of original AFCAT 1 2015 examination. Total 100 questions are there and time permitted is 2 hours. Go on and practice AFCAT exam test here online.
Detailed Instructions
Total Number of Questions-100. Each Question is of three marks.
One mark will be deducted for every wrong answer.
No mark will be deducted for un-attempted questions.
Do not write on the Question Paper or make any mark on it.