Want to crack SSB interview and become an officer? Read SSB interview military planning testing procedure and best tips by experts to crack SSB.
Whichever armed force you choose from Indian Air Force, Navy and Army military planning test of SSB interview is crucial to decide whether a candidate fit to serve in Indian Armed forces or not.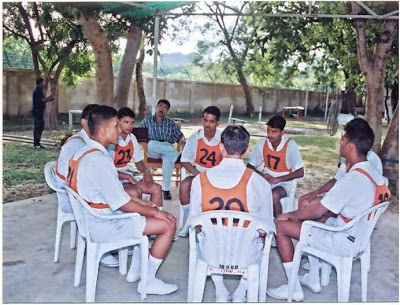 Services Selection Board
conducts SSB interviews to determine whether a candidate have all Officers Like Qualities in him or not. If the board feels that a candidate does have all OLQs and fit to serve in Indian armed forces, it recommends that candidate to be recruited in defence forces as an officer. To become an officer one must crack the SSB interview.
An officer is first a soldier and then is specialized at his specified duty. So in the time of war or any natural calamity, an officer must be quick enough to take wise decisions to tackle the situation. In order to train a person to make him an officer, one must be a good planner. To test whether candidates have some kind of smart planning, SSB conducts military planning test. Military planning is one of the
group testing exercises
conducted during SSB interview.
Group Testing Officers are responsible for conducting military planning exercise during the
SSB interview
. GTOs will also give marks to all candidates according to their performance in the military task. Thus, GTO officers will keep a close eye on all candidates while the test is conducted.
Seating arrangement and briefing for GTO Military Planning exercise in SSB interview
10 to 12 chairs will be placed in a circular fashion and the GTO of SSB interview will ask all candidates of a batch to be seated according to their chest numbers. Thus, all candidates need to be seated quickly without wasting the time. There will be a map kept in the center of all candidates. Map may be made up of sand or it may be mere a painting. Group testing officer of SSB interview will hand over military planning test question papers and answer sheets to all candidates. Candidates will be instructed not to open the question papers till they are asked to do so. After handing over question papers of military planning, GTO will explain problems involved in the map shown to the candidates and will ask all to read the instructions and information written on the question paper carefully. All candidates need to understand the situation clearly as the complete military planning test of SSB interview will depend on understanding capability of candidates. After giving five minutes time to understand the problems, the SSB group testing officer will ask the candidates to ask if there is any doubts. If you have any doubt, please ask without hesitation and clear your doubts before the test begins. After GTO is satisfied that no one has any doubts regarding military planning test, he will ask the candidates to write down their solutions/answers to military planning test questions. Total five minutes time will be given to write down the answers. After the five minutes are over, all candidates need to stop writing immediately. GTO will then give another ten minutes to all candidates to discuss their solutions among themselves and make out a common solution to the problems given. All candidates need to listen to others solutions and also put forward their solution. After listening to the solutions, all need to discuss to arrive on a common solution. During the military planning discussion, a leader will emerge based on the involvement and ability to convince the group. Group has to nominate a person to finally describe the story to the SSB interview board GTO. After the narration, GTO may give an analysis or may not. If candidates are good at planning the things, they will succeed in scoring high marks in SSB military planning exercise and finally will be able to crack SSB interview with flying colors.